Pastor David Fulp
Dr. David Fulp accepted Christ as Savior at the age of five in a Sunday School class on December 11, 1967. At age seventeen, he answered the call to preach and furthered his education at Liberty University, receiving his Bachelor of Science degree and Master of Divinity degrees. He continued on to get his Doctor of Theology degree from Clarksville Theological Seminary. He has served as pastor of churches in Elizabethtown, North Carolina (seven years) and Madison, North Carolina (twenty-one years). It is Pastor Fulp's desire to see the lost come to Christ and Christians strengthened through the ministries of Bethel Baptist Church.
Pastor Fulp and Lisa, his wife, have two grown children in full-time ministry.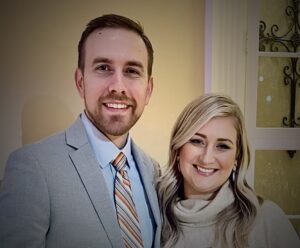 God brought Kyle and Kristy together while studying for ministry. Kristy graduated with a degree in Music in 2013 and Kyle graduated from Seminary in 2014 with a Master of Ministry degree. Kyle was ordained to the gospel ministry in November of 2021. They are the parents of two sons, David and Ethan.
Kyle and Kristy served together for 7 years at Community Baptist Church of Groton, CT until God led them to Bethel Baptist Church in July of 2022.
Kyle serves on staff as the Youth Pastor and Music Director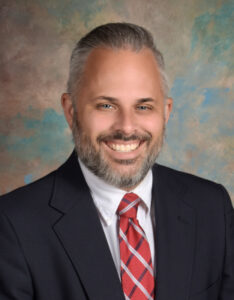 Christian School Administrator
"Having grown up in church, I made a profession of faith as a child; however, I did not fully understand what salvation in Christ truly meant. As a teenager, I finally realized my personal need of the Savior, asked for forgiveness of sins, and accepted Jesus Christ as my personal Lord and Savior. My life has not been the same since. Proverbs 3:5-6 says, "Trust in the Lord with all thine heart and lean not unto thine own understanding. In all thy ways acknowledge Him, and He shall direct thy paths." After trusting the Lord for salvation in my heart, I learned to trust Him for the path of my life. The road has been curvy at times, but I am thankful that the path has led me and my family to Bethel Baptist Church. It is true that "…His way is perfect."
David and his wife, Hannah, are blessed with five children, Isabelle, Calvin, William, Owen, and Elizabeth.